WHY OUR CLIENTS
CHOOSE TO STAY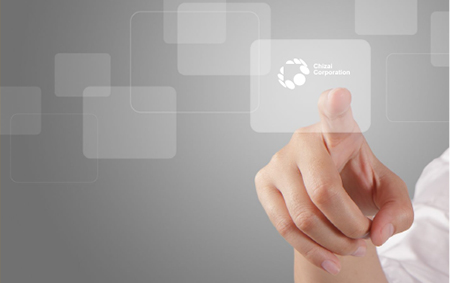 ・Corporate IP departments account for more than 90% of our client base. More than 70% of our top 100 clients have been with AIFC for more than 5 years.

・The IP landscape is dynamic and constantly evolving. Here at AIFC, we delight our corporate clients by staying up to date with policy changes and best practices, while providing a complete and customizable experience.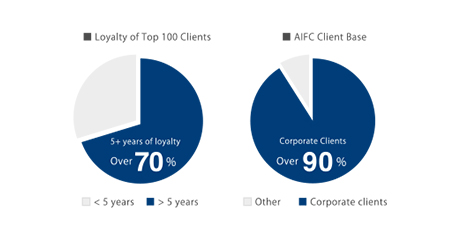 Expertise
AIFC was founded as a translation company specializing in intellectual property. From the day our doors opened, we have nurtured a culture of learning, study, and improvement.
By proactively seeking partnerships with other industry organizations, we have gathered and implement best practices from all over the world.
The result of our unwavering dedication to being honest and sincere and constantly learning is an unrivaled wealth of experience from which our clients benefit.
Corporate background
When we first opened our doors in 1976, IP translation companies were rare, and translation companies that had business relationships with corporate IP departments were even rarer. Pioneers in uncharted territory, we continue to be dedicated to providing high-quality translation. In order to achieve this, we had to break the mold and work hand-in-hand with corporate clients, a philosophy that we hold true to this very day.
Under the guidance of our clients, we acquired knowledge and accumulated experience as an IP translation company. Today, that knowledge is the foundation of the many specialized services we provide to our clients.
Meticulous Coordination
We understand that every client has unique needs. Our team is prepared to address those needs and deliver IP services that result in a tremendous increase in value.
Your needs will be attended to at each and every step- translation, application procedures, searching, research & reporting, education, and staffing. If you have terminology or drafting preferences for translation, or even letter template preferences for application procedures,
just let us know.
AIFC's communication and information sharing system enables the translators and staff in each of our departments to keep track of and adapt to our clients' individual needs.
One-Stop Service
From our beginnings as a translation company, we have offered our clients value-added solutions and reliable services. As an AIFC client, we will consult with you on ways to significantly reduce your in-house burden and total spending.
Solution Example 1: [Translation + Drawing Drafting] × Multiple languages
By ordering all of your translations from us, organic inter-language quality management becomes possible, yielding a higher standard of quality across all languages.
Solution Example 2: Prior art search × Translation
By consolidating with AIFC, your experience will be seamless. We provide initial consulting, search algorithm creation, screening, and translation services. Our dedicated search agents will work with you from start to finish to ensure that all of your needs are met.